A MISSION ROOTED IN THE HEART OF CHRIST
"The mission is not only action but passion and compassion. Like Mary, let us be to our contemporaries a warm presence, sensitive to suffering and anguish, bearers of hope" C.G 2011

The charism of The Daughters of the Heart of Mary calls us to be a sign of the Heart of God in the world, to be a merciful presence of love that transforms lives through prayer and apostolic action.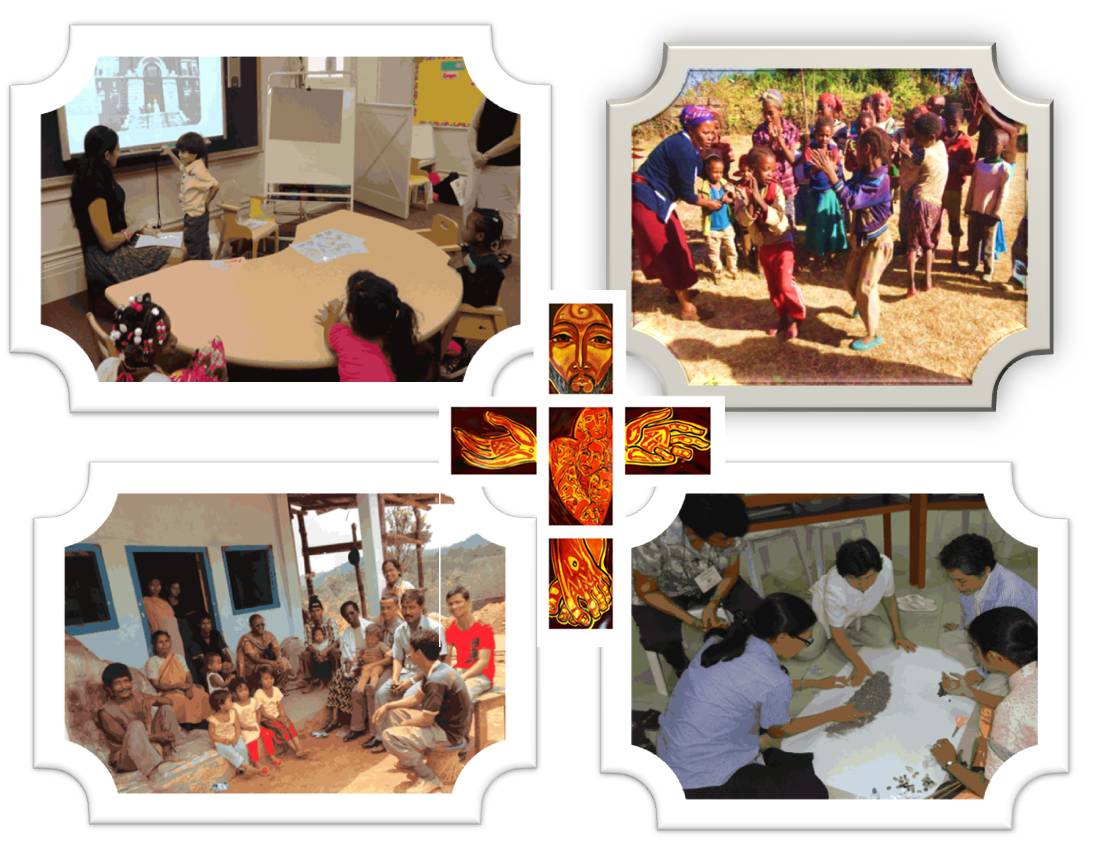 For Mission, the Daughters of the Heart of Mary have the responsibility and the joy of witnessing to the risen Christ and the liberating power of the Gospel. Mission is realized in a diversity of ministries in favor of life and of persons, according the needs of every time and every place.
To hear their call in the midst of our everyday reality, we need to remain in an attitude of discernment, attentive to the Spirit who impels us to walk with others, being contemplatives in the mission.
The availability that characterizes the apostolic spirit of the Daughters of the Heart of Mary leads us to respond quickly and generously to the mission entrusted to us whether in the family, in a profession or in social, educational or cultural activities. Always oriented from an evangelical perspective and ecclesial communion, regardless of what we are and what we do, our calling is to have a heart open to the fruits of love and universal service.
"Mary led an ordinary life everyday in Nazareth, but such a simple life is guided by the Spirit who transforms the ordinary into the extraordinary".
Doc Charism. pg 46

The Daughters of the Heart of Mary in the world are an evangelizing presence "inter gentes" through their experiences of intercultural dialogue in schools and universities, and insertion in social work, health centers, shelters, and parishes. Within these spaces they work in communion with the laity, serving families, children, youth, women, the elderly, the sick, migrants and displaced peasants, and marginalized communities.
"This availability to any service resembles the vocation of Adélaïde, to be an attentive presence, open and in solidarity, like Mary at the Visitation, the Presentation and at Cana".